In March of 2018, we sent a group of fourteen Georgia Tech sorority women and two advisers to Senegal, Africa to build a school in a rural village where 50% of the students will be girls. The trip took place over Spring Break and participants worked with BuildOn to break ground on a new school, as well as fully immerse themselves in the Senegalese culture.
Thanks to everyone's support, we met our fundraising goal of $36,000 by March 2018 to support both the school build and trek participants!
Please support women's education by donating through our GoFundMe, Venmo, or participating in our on-campus fundraisers.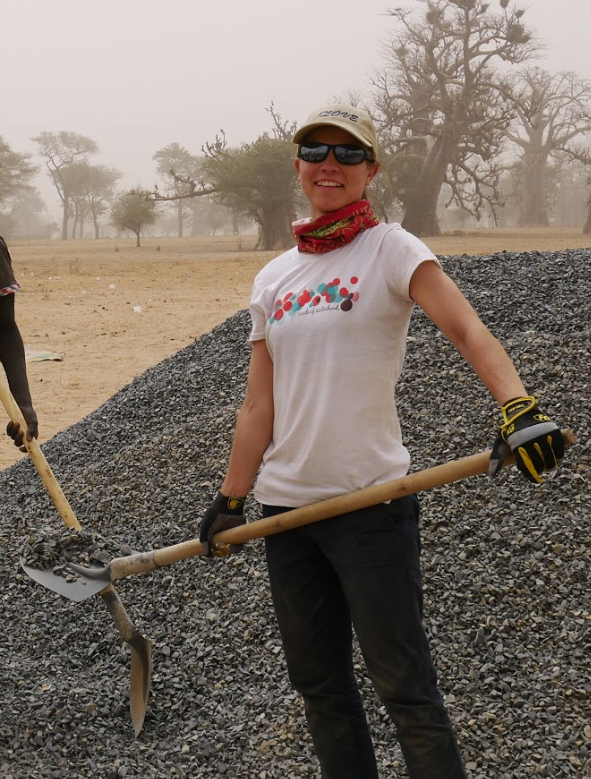 "The most valuable experience I had on the trek was getting to bond with the women of the community on the work site each day. They were eager to welcome me into their inner circle right off the bat. I would ask them how to say the different articles of clothing they were wearing in Serer (the common language of the village) and they would ask me how to say them in English. As the days went on I had a good group of 6-7 women I hung out with everyday on the work site and they would call me Diarra, my Senegalese name. It was wonderful to experience that kind of bond with other humans even if there was a strong language barrier because we were still able to communicate through body language and facial expressions. The memories I have from dancing to the beat of a whistle and learning about the culture of the women on the work site will be some of my favorite and lasting memories from the trek."
— Margaret Dickey, 5th year BA
"The kids in the village were my absolute favorite part of the trek. No language barrier gets in the way of playing with little kids. They laugh and joke and have fun and carry so much joy about them. Each and every one of those kids exemplified being content and joyous without needing material possessions. Since I've been back, I try to appreciate things more, complain less, and definitely pay more attention to loved ones. The families were so close-knit there, and I decided one night that when I have my own family, we were gonna be as close and loving to each other as they were. And then I decided I could start doing that with the family I already have, and it's already made an impact on my relationships."
— Sydney Webb, 4th year BA
Trek Participants of 2018
Carrie Arnson - CPC President
Ashley Fleck - CPC Philanthropy VP
Carly Schmitt
Abby Gyger
Bridget Doran
Sofia Switzer
Sydney Webb
Margaret Dickey
Kathyrn Cotton
Layla Ghazi
Marguerite Bradley
Molly-Kate Gavello
Lillianne Daniels
Lindsey Peterson
Lane McAree
Janise McKenzie**
Amanda Fishman**


** Advisers